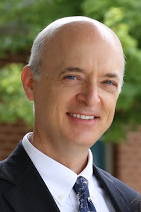 Dear Friend,
Welcome to the official website of Covenant Baptist Church. Here you will find some helpful information about us–our doctrine, practice and purpose. You might want to take a few minutes to listen to a sermon or read a tract.
We are a smaller congregation in the greater Tulsa area that takes seriously the word of God, the worship of God, and the Great Commission. We identify with historic Christianity, such as is outlined in the London Baptist Confession of 1689. Furthermore, it is our desire to adorn this doctrine with holiness of life to the glory of God.
We are eager to help you in your knowledge of the Scripture and your walk with God. I would be delighted to hear from you. Let me also invite you to visit a worship service. You will find a warm welcome.
Seek ye the LORD while he may be found, call ye upon him while he is near. (Isa. 55:6)
Through the Goodness of Him that is Best,
Daniel Chamberlin
Pastor